How To Buy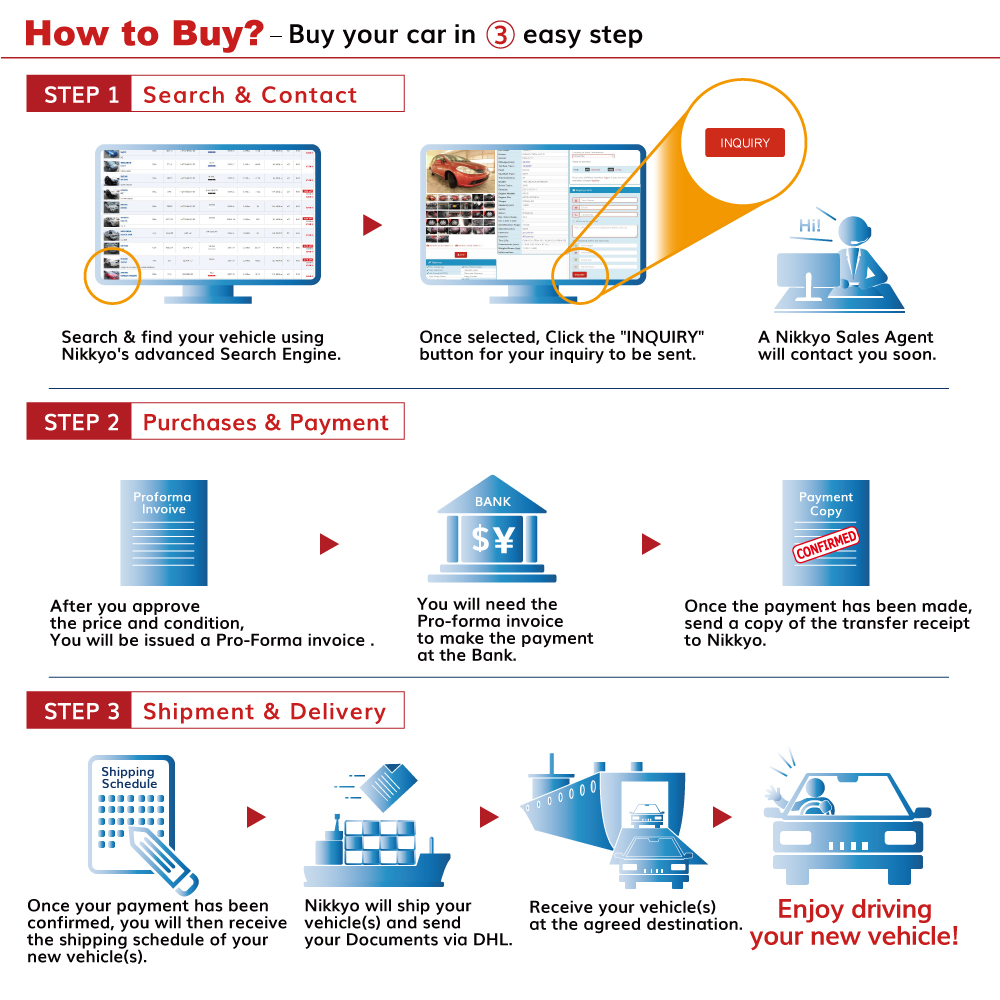 Frequently Asked Questions
You will first need to register a customer ID and password with our company. Once this process is complete, you can start purchasing vehicles.
Q
What is the difference between FOB & CIF prices?
CIF price is Cost of vehicle (FOB) + marine insurance + Freight/shipping cost
(It does not include custom duty, clearing, Tax (VAT) in your country)
Q
What are the available payment methods?
We accepts payments in the following forms.
1) T.T.(Telegraphic Transfer)
2) Letter of Credit (L/C at sight)
3) Online Payment by PayPal.
Q
When will my vehicle be shipped?
The estimated departure date will depend on the confirmation of your payment and the shipping lines's schedule. Your sales agent will keep you updated with this information once your order and payment has been confirmed, Then it takes about 4 to 6 weeks.
Q
How trustworthy is your company?
NIKKYO has been an approved member of the JUMVEA Union for over 20 years. For more information about this international trade union please see the following link.
http://www.jumvea.or.jp/
Custom Duty, Environmental Levy, Landing Fee, V.A.T Calculator
Input Values to Calculate
Vehicle Price: $
Freight: $

---

Custom Duty:
$

0

Environmental Levy:
$ 200
Landing Fees:
$ 300
V.A.T:
$

0