Recommended Cars
Nikkyo Sales Team
How to buy
Ship several Vehicles (CKD) with Auto parts by Container (Please contact to Mr.Obinna)
Import Regulation
Shipping Port :

Lagos / Apapa / Onne

Roard Worthiness Inspection :

No Inspection Required

Year Restriction :

8Years From the time of Registration.

Left or Right :

Only left- hand drive cars are allowed on Nigerian roads.

Please contact for all conversions Enquires (RHD to LHD)
Payment Options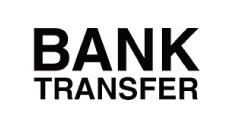 Pay with Bank Transfer
Make the wire transfer(telegraphic transfer) using the Pro-forma Invoice.
Necessary Documents
Bill of Lading
Expart certificate
Marine insurance policy ( Issuned by a Nigerian insurance Law )
Evidence of payment of VAT
Approved Form M
Clearance Port
Nikkyo Nigeria Agent
IMPORTANT NOTICE
All exact payment for all deals must be transferred & paid directly to Nikkyo in Japan.
Nikkyo will not be responsible if the fund was not directly transferred to Nikkyo in Japan and in the case it is missing or any trouble/ incident occurred.
Bank Information
D.U JACOBS LIMITED - LAGOS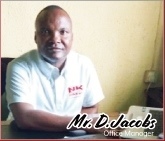 | | |
| --- | --- |
| Staff | Mr. Jacobs |
| Address | No 1 Obasi Closs off Obakran Industrial Estate Ikeja, Lagos. Lagos state. |
| Tel | +234-803-214-3223 |
| Email | d.jacobs@nikkyocars.com |
NOSILA ENGINEERING HUB LTD - ABIA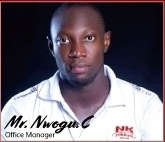 | | |
| --- | --- |
| Staff | Mr. Nwogu.C |
| Address | Michael Okpara University of Agriculture Umudike, Umuahia, Abia State, Nigeria. |
| Tel | +234-703-865-4182 |
| Email | nwogu.c@nikkyocars.com |
Why Nikkyo?
Good Quality car!
Nice Communication!
Amazing prices!
Customer Satisfaction!
Fast Services!
Local Branch
Frequently Asked Questions
Q
Can NIKKYO find a car that fits my needs best?
Since NIKKYO has been founded, we have been in good relationship with domestic japanese car dealers , lease and other auction companies, and we have a highly skilled professional team that can check both the pictural conditions and physical specifications of each car at the auction house or even before it goes to auction.
Q
If the car which I want has a scratch or damaged, what can NIKKYO do for it?
NIKKYO has wholly owned yards and workshops. So we can repair sheet metal, paint the car or cut cars at cheapest cost according to your requests.
Q
Can you ship a car across the country?
Yes, we have connections with a lot of shipping companies. We can export our cars to various ports(over 190) which includes the port near you.
Q
How trustworthy is your company?
Q
If I'm wondering about purchasing a car, can I ask you any questions?
Of course. NIKKYO assigns a sales person in charge for each of our customer, so that we can attend with your questions and needs very quickly.
Q
I am worried about if shipping cost will be higher than I expected.
We can export our cars at a cheaper FCC than others, because we can get more discounts for exporting thousands of cars every year.