Nikkyo Sales Team
Payment Modes
TELEGRAPHIC TRANSFER(TT)
Make the wire transfer (TT) using the Proforma Invoice
account Number Is provided on The Proforma Invoice.
PAYPAL
PAY ONLINE With your credit card .paypal Accepts the following Credit cards:


MASTER CARDS

/

VISA

/

AMERICA XPRESS

/

DISCOVER

. INSTANT VEHICLE FINANCING NOW AVAILABLE!!!
NIKKYO CARS/Siima Car Centre Ltd in partnership with Biashara Trading Company is now financing 50% of the total car cost to Kampala. We are located at:
Kampala Boulevard Building Level 1, Room F14
P.O.Box 70506, Kampala, Uganda
uganda2@nikkyocars.com
Tel:
+0705033372
IMPORTANT NOTICE
All exact payment for all deals must be transferred & paid directly to Nikkyo Account in Japan.
Nikkyo will not be responsible if the fund was not directly transferred to Nikkyo Account in Japan and in the case it is missing or any trouble/ incident occurred.
Bank Information
Nikkyo Uganda Local Office
NIKKYO CARS CO. UGANDA SMC LIMITED -
KAMPALA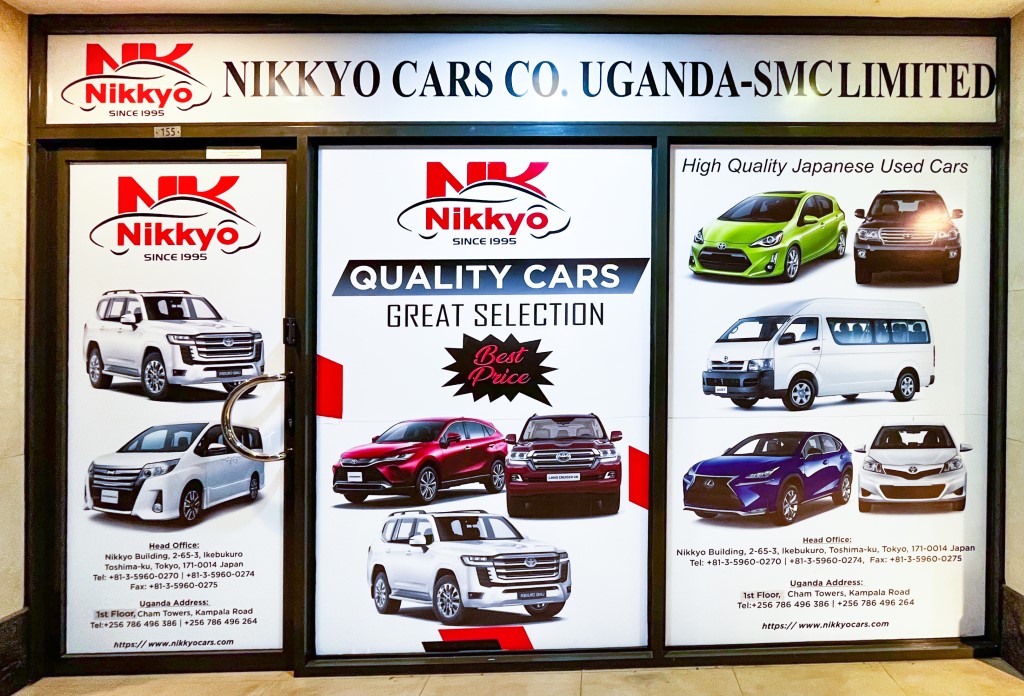 Address
Cham Towers, Plot Number 12 Kampala Road, Office No: 155, 1st Floor. P.O Box:9211, Kampala, Uganda
Tel
+256786496386
+256786496264
Mobile
+256786496264
Email
uganda_office@nikkyocars.com
Official Uganda Nikkyo Agent
SENKUBA TRADING -
NAKASERO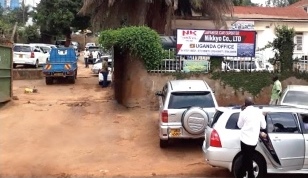 Staff
Mr. Senkuba Badru
Address
Plot 37, Lumumba Avenue, Nakasero Opposite St Catherine Hospital, Uganda
Tel
+256-783-083778
+256-702-930677
Mobile
+256-701-140521
Email
uganda@nikkyocars.com
SIMA CAR CENTRE -
KAMPALA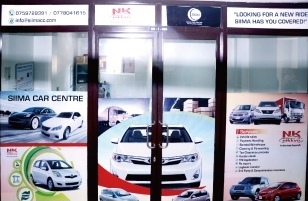 Address
Boulevard building , level 1 , room 14 Kampala road ,Uganda
Tel
+256-7050-33372
Mobile
+256-78-968-4430
+256-70-322-8188
Email
uganda2@nikkyocars.com
City Delivery Service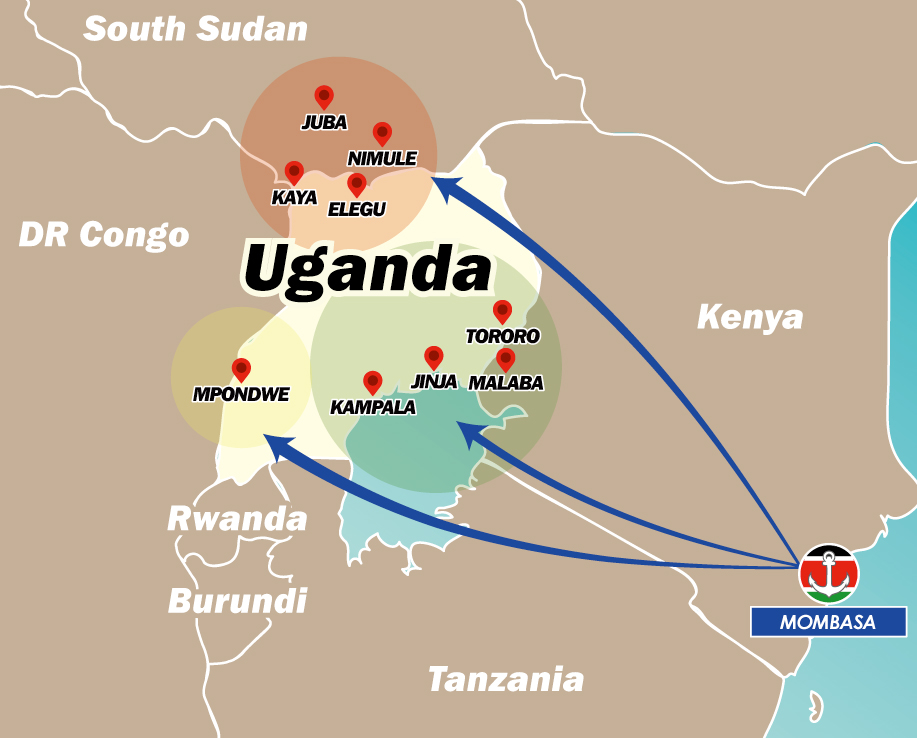 Frequently Asked Questions
You will first need to register a customer ID and password with our company. Once this process is complete, you can begin purchasing vehicles.
Q
What is the difference between FOB, CIF prices?
FOB price is the cost of the vehicle. CIF is marine insurance + freight/shipping cost. It does not include custom duty, clearing or tax (VAT) in your country.
Q
What are the available payment methods?
We accepts payments in the following forms.
1) T .T.(Telegraphic Transfer)
2) Online Payment by Credit Card (Visa, MasterCard, American Express) & PayPal.
Credit cards are only accepted from eligible countries. Minimum payment is 10,000jpy.
Q
How long does it take to ship the vehicle?
Shipping time may vary depending on port and company used, but on average it takes about 3-4 weeks.
Q
When will my vehicle be shipped?
The estimated departure date will depend on the confirmation of your payment and the shipping company's schedule. Your sales agent will keep you updated with this information once your order and payment has been confirmed.
Q
How trustworthy is your company?
Customer Reviews



Lauben, Uganda

Dear Nikkyo Team,

Thank you for your generosity I received my truck in a perfect condition as advertised on your website, I look forward to my next order soon.

Kind regards,
Feb 1, 2023



I. K., Uganda
The smile on my face will tell you how much I am satisfied with Nikkyo cars.
Nikkyo is great.
Mar 31, 2022



A. P. Onyango, Uganda
Hello Nikkyo Team,

The car is perfect and stable on the road, I love doing business with you Tabinda and Zia sir and I look forward on buying more units from nikkyo car.

Best Regards,
May 12, 2021



Mr. D.I, Uganda
I am so thankful for the assistance rendered by Nikkyo cars and their Ugandan representative Siima Car Centre. I have received my two cars Toyota Hilux surf and Toyota Mark II in very good shape. This my assurance to all of you that am going to let everyone know about the good service and will always send you clients.
Thank you so much to the whole team that made my dream cars get to me in very good condition.
Jul 18, 2019



K B, Uganda
I have been fortunate to meet a team of integrity and dedicated staff of Siima Car Centre Ltd. Thank you for making me proud and happy for the Toyota IST Car I have received today.
I wish to thank Nikkyo cars Japan for putting this very good car on auction for my selection.
Lastly, I have no objection to your request, and I look forward to continue bringing business to you.
Kind regards. Bens.

Jul 5, 2019



J. Birungi, Uganda
Hi, NIKKYO.
This is second purchase from Nikkyo.
I did not see the actual car because am out of Uganda,
but my wife sent me pictures and said it's good
Am updating feedback when i get back.
Regards.

Apr 26, 2017



J. Birungi, Uganda
NIKKYO, I received the car in very good condition. I have already placed a second order and I cannot hesitate to recommend any other buyer to NIKKYO company. They are professionals in the car business. Special Thanks!
Feb 13, 2017



J. Nankasi, Uganda
I have received the car
Thank you.
Dec 6, 2016



R. Crispus, Uganda
Thanks NIKKYO.
You have good cars!

Hi, I got my car from the bond today. it is a very nice car.
thanks
Dec 2, 2016