What makes Nikkyo different?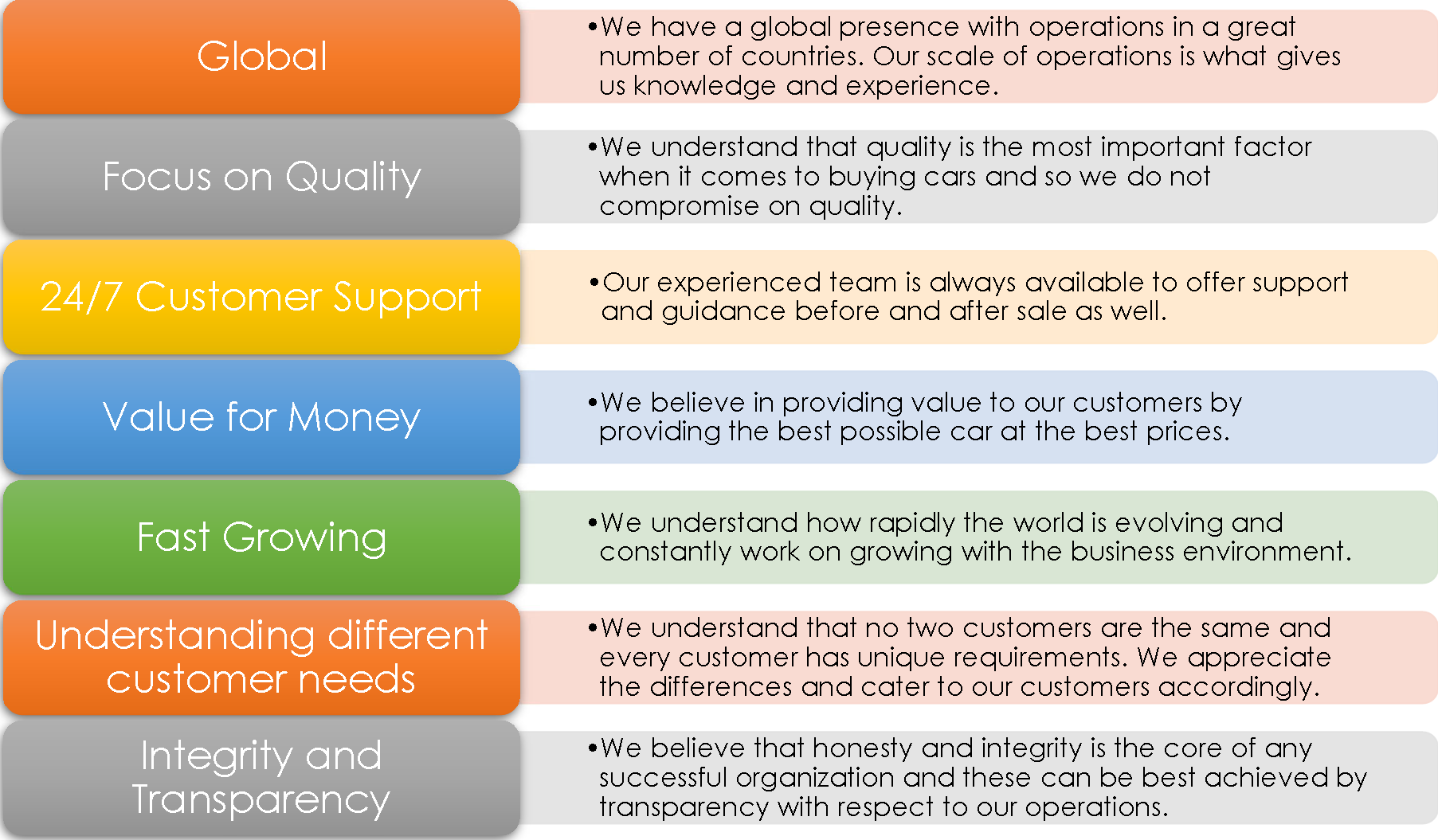 Import Related Information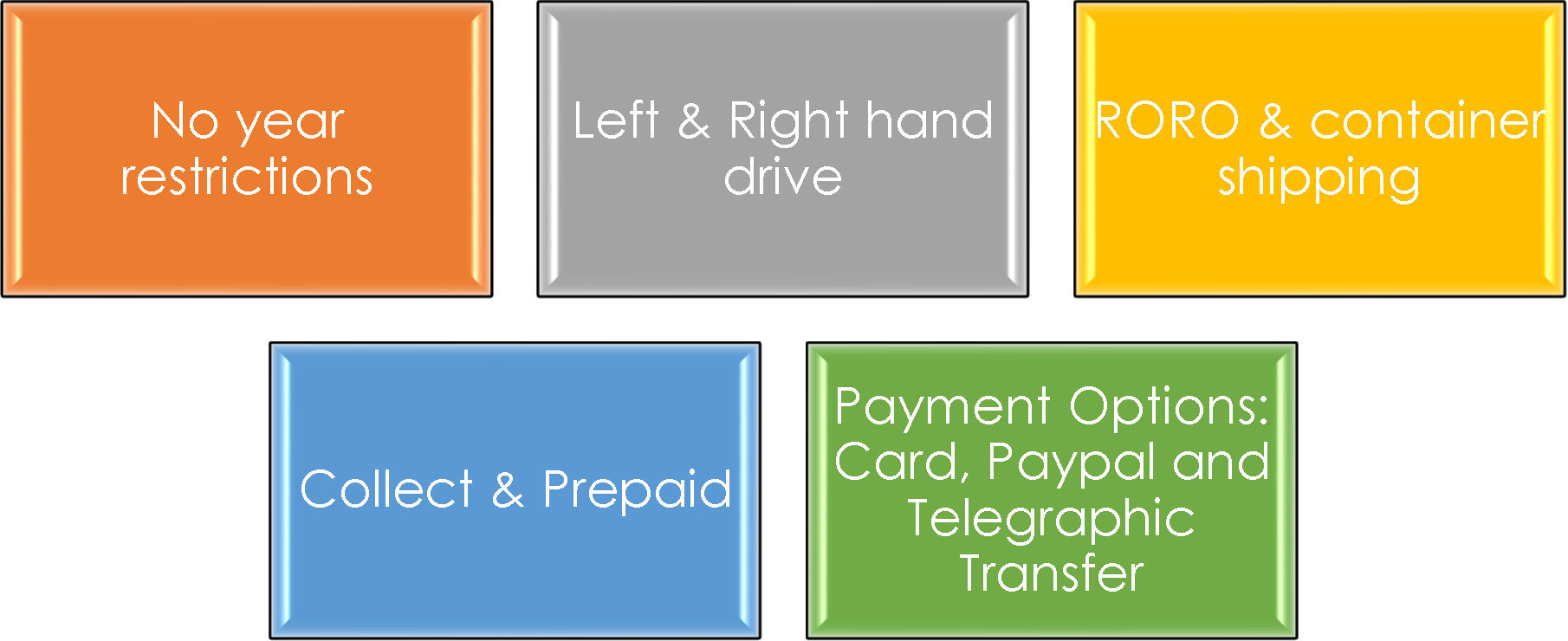 Import duty is calculated as 10% of the cost + freight (Add the FOB cost and the shipping cost together & calculate 10% of total amount).
VAT is 20% of FOB, Freight & Import Duty (Add the FOB cost, shipping cost and import duty together & then take 20% of total amount).
Cars manufactured within the preceding 10 years are required to have the "IVA (SVA) Test Certificate" submitted with the application to the DVLA.
If your car does not undergo the IVA Test or doesn't achieve the required standards, you will not secure a Ministers Approval Certificate and will not be able to register your vehicle for use on UK roads. There are extra charges for IVA test.
Specialized Shipping & Clearing Agents can manage the car registration process all required associated documents are included such as a Certificate of Mutual Recognition (or proof of exemption), Certificate of Conformity, Ministers Approval Certificate.
Disclaimer: Duties and VAT may vary by the HM Revenue & Customs department.
Nikkyo UK- About us
We are a team of energetic, experienced, and passionate people having one common goal-customer satisfaction. We strive to get you your desired car at the best price for the highest quality possible. To give our customers more flexibility and choice, we have two options to offer:
(1) Chose a car from our stock, which consists of a diverse range of high-quality cars handpicked by our team. Search tools on our webpage make it easy for our customers to navigate and select a car of their choice. We continue to update our stock daily, and we aim to add unique cars to give our customers a wider choice and meet maximum customer preferences.
(2) Browse the Japanese auction site and select a car you would like to bid for. Our team is always here to guide customers from the very start till the end of the process. Our team can help you by telling you of the different cars that meet your requirements, their prices, and other important facts. Once you have decided which car you want, our team professionals use their experience and knowledge to make the best possible bid in aims of winning the car. Once the car is won, our employees guide you on further steps and keep in touch till the car is shipped and delivered to you.